We cruise in the whole area of Sorrento, Capri & Amalfi Coast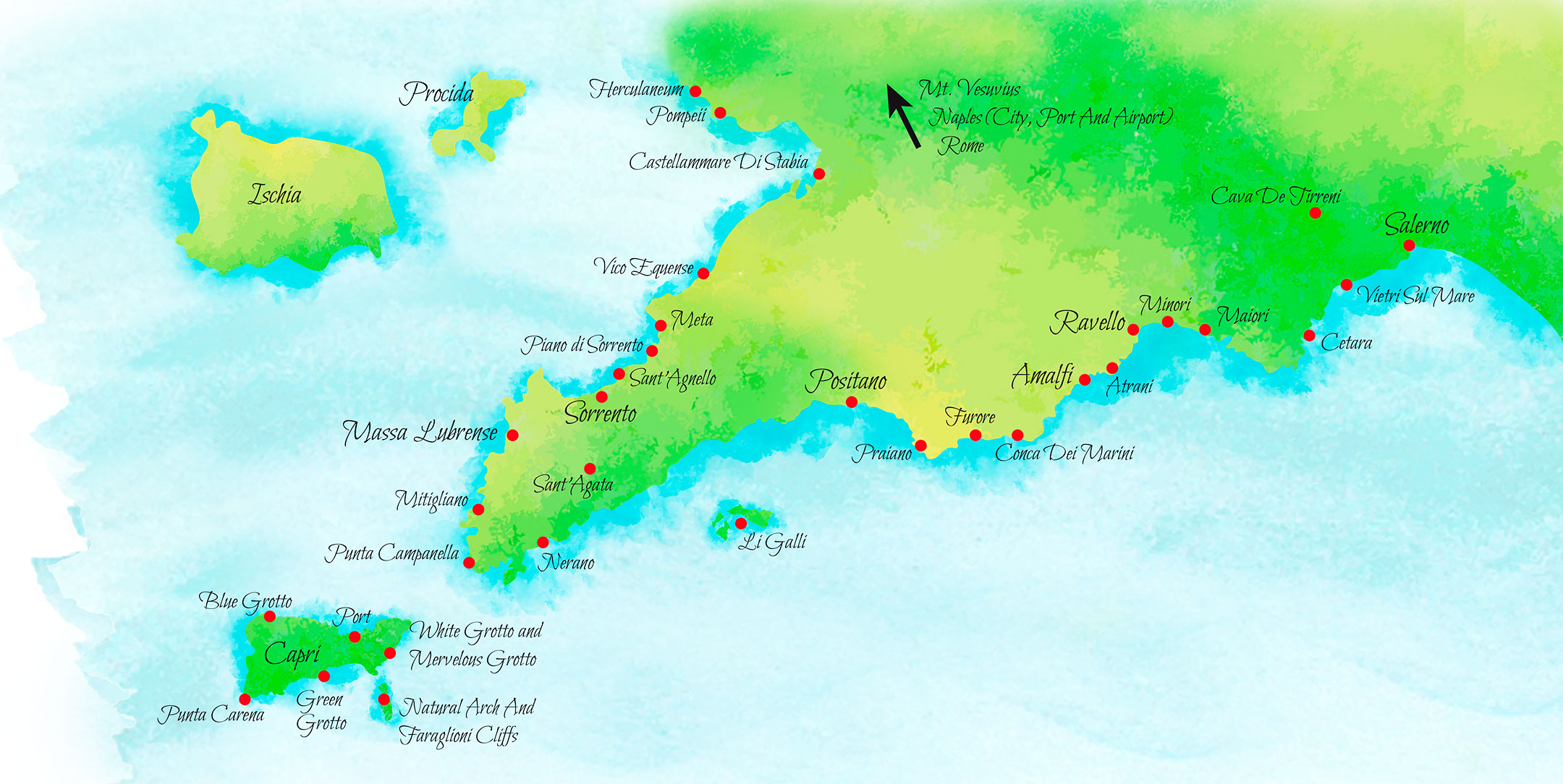 Why not spend an incredible day at sea! Visit the most spectacular places our land has to offer.
Sorrento and its confining towns of Massa Lubrense, Nerano, Positano, Praiano and Amalfi are still home to unspoilt caracteristic fishing villages which are truelly unimitable, as they have maintained all the culture and traditions of Sorrento's ansestors. Enjoy typical local dishes of colourful vegetables dishes, fresh local fish and exquisite speciality deserts all followed by the most tasty limoncello liquir. Secluded seaside restaurants which can only be reached by boat, and are exclusivly for sea lovers, with an impeccable taste for beautiful things and impeccable cuisine. We like to remind you that "The day is yours" Our main satisfaction is when you are happy!! Our day trips are all tailor made especially for you. Sorrento, Capri and the Amalfi coast are are all famous for their spectacular coastline you will sail on your own private boat and visit the many coves and beaches, deep creeks, small islands and cliffs which will entice you to jump in the cristal blue waters to snorkel and dive or just relax and benefit from the sensation of well being the sea gives you.